The aim of the RE-CONNECT Erasmus+ project is to develop the competences of tourism professionals in less frequented tourist destinations with a greener and more digital approach in accordance with the theory of sustainable, circular tourism. The project also aims to spread green and digital solutions, make the tourism sector more competitive in these destinations, and improve the economic potential of rural areas.
As a result of the intensive work done on the RE-CONNECT project over the past year, the most important elements of the so-called online interactive HUB have been completed and are currently being tested. Before the official opening, all project partners want to make this platform as usable and user-friendly as possible.
The online platform was developed for local tourism workers to share their experiences, challenges and best work practices in a common network.
The HUB will support joint work with the following functions:
IDEA SHARING – A place where you can collaborate with experts and evaluate your ideas in various topics (digitalization, waste management, construction, energy, water from services and attraction development).

INTERACTIVE CIRCULAR TOURISM FORUM – A means of exchanging opinions among members regarding circular value creation, value capture and value sharing (continuous online brainstorming session).

ONLINE EVALUATION OF SUSTAINABLE TOURISM IDEAS – Evaluation of sustainable tourism ideas using an online tool and the possibility to discuss the results.

ONLINE INTERACTIVE TEAMWORK – A tool to create a private group for your team and start working together on your project with our online project management tool.

COMMUNITY BUILDING – A tool to follow, befriend and communicate with other members, use the public feed to share your thoughts, send private messages to members or comment on posts.

KNOWLEDGE BANK AND LAW PRACTICE COLLECTION – A tool to browse, learn new skills and be inspired by collected topics.

CIRCULAR TOURISM TRAINING MATERIALS – A tool to complete a 10-module online training course focused on circular tourism for free.

JOINT VALUE CREATION GUIDE – A tool with the help of which you can learn step by step about the construction and creation of circular tourism projects, products or services through the methodology of joint value creation.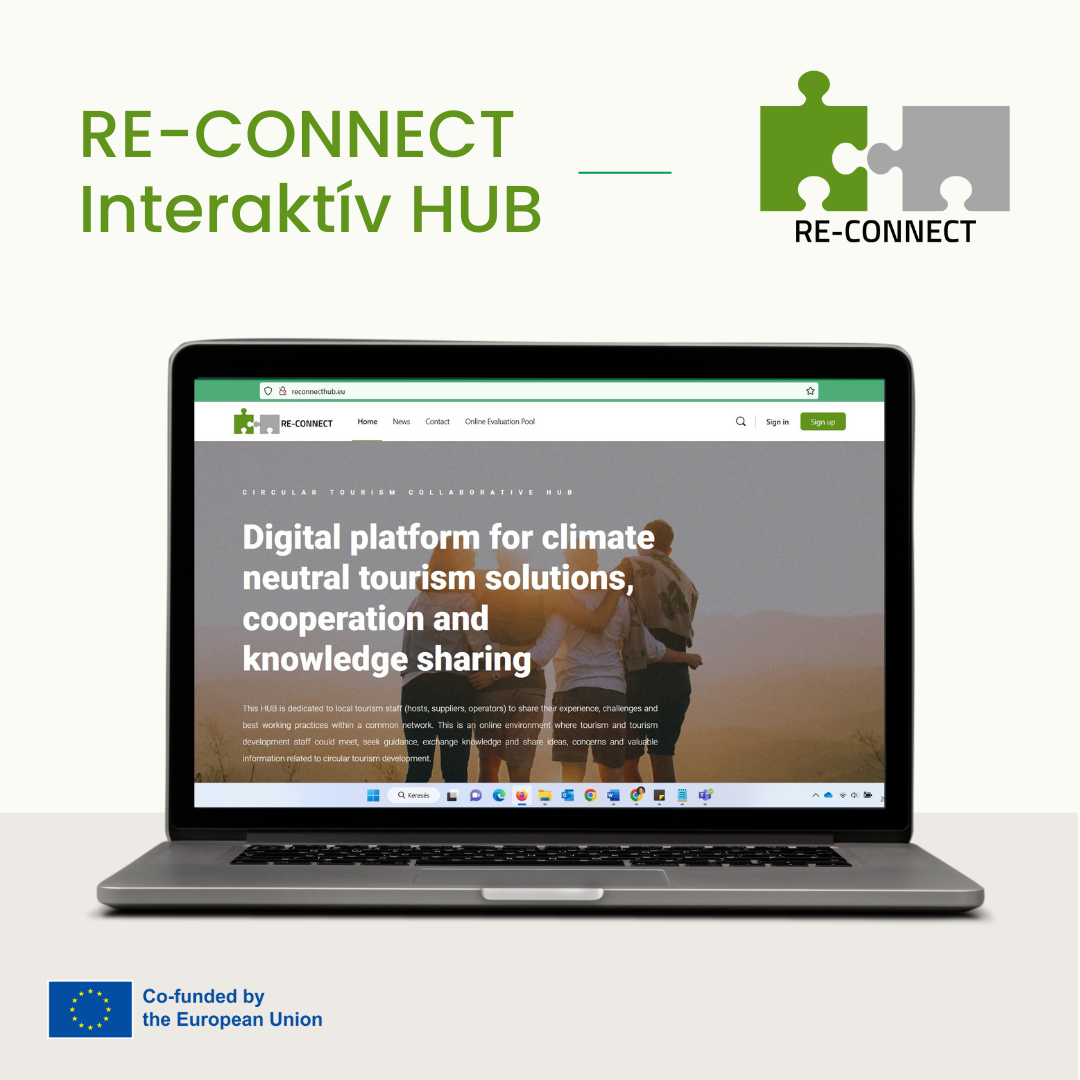 The basic pillars for the official launch of the platform have been completed. In the coming weeks, the project partners will actively work on the content offered to the wider public on the platform. There are only a few details that need to be put in place so that the user experience is as good as possible and the platform helps you in your work as much as possible.
The partnership will soon announce new news and make the online interactive HUB available to you.
Additional information and news about the project are available on the project's Facebook page , as well as on the website and Facebook page of the Efektas Group