Effective Action for Sustainable Growth
Erasmus+ is more than student exchanges or internships abroad. It is opportunity to experience, discover, grow and connect with people around Europe. We are here to provide you opportunities to go on youth exchanges, teachers training courses, internships and study visits. Jump in this train!
Formal education is too long and boring. Seminars and conferences are too short to learn anything. This is where training courses are useful most. Our programs fascinate, entertain, engage, connect, provide tools and teach how to use it. Start yours or your team development with experts today!
People – are every organization's engine. And training them is the best way to function effectively. For this purpose, we design training courses in accordance with your needs and using most effective and advanced teaching techniques. Most importantly, we have fun and create experiences that brings you back again.
Use unique Erasmus+ program opportunities to travel around Europe and learn from professionals today. It does not matter if you are young or senior, a student or a teacher, headmaster or manager – we always have opportunities you can benefit from.
Are you a student in college or university? Looking for a chance to put to practice your knowledge and develop competences?  If yes, you are in the right place. Our team is ready to help you find the most suitable internship placement almost in every country in the Europe and outside it. Get ready for the lifetime adventure!
Sometimes there are moments or situations when prompt help or occasional guidance is need, when friendly advice or expert's insight is a real enlightenment. Our experienced coaches consultants are here to help you and show how to to overcome challenges and life hardships effectively and fast.
It was an enjoyable and informative training with Linas in Malaga! We all found out new methods and different point of views with this Erasmus training.
Many thanks to Linas for his great efforts to bring us together with his creative activities.
This company has strong personality – Linas. He has plenty of knowledge and it is based on his practice. Striaght-forwardness, focus on details, systemic approach and ability to connect questions with one's goals. That all made me think, increased self-confidence and abilities. You can really trust him, for he is able to guide You to the right direction and is open-minded person.
THANK YOU!!!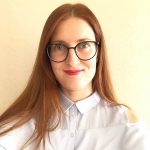 With Linas, founder of Efektas Group and speaker I met accidentally, yet we scheduled to meet for a cup of coffee. From my perspective, I would define him as "effect", i.e. firm, interesting, transmits and knows practices that he is teaching, and regardless of the problem, he is able to have positive impact on a person. If you found this company due to your personal or organizational challenges – I strongly advise to trust Linas, it's worth it 🙂
Wonderful experience with training and Erasmus programs. Each program is developed to bring out the best in us. I would really like to thanks Linas for the evening classes with groups those were relaxing and also socializing. As being not so social I just found out how interesting it can be to meet new people and my social anxiety was just a myth for me.